Wishing You a Happy New Year all the way from New York to Florida!   
  
I (April) have had the pleasure of spending the last week in New York with my husband and 2 kids.  We have loved every minute.  From experiencing their 1st plane ride to visiting Central Park, the Museum where Night at the Museum was filmed, Ice Skating, and enjoying the splendor of the city - this has been a vast contrast to what we are used to at home in Florida. 
  
As we have experienced these firsts and as we approach the new year, it has caused me to think about...  What I want the new year to bring and how blessed we are! I know that I also speak for Kathleen and Allison when I say... 
We are beyond grateful to our fans for your love, prayers, and support throughout this last year.  We pray that God blesses each of you beyond your imaginations, hopes, and dreams in 2017. 
We saw God move in mighty ways in our ministry this year and surprise us with 3 award nominations through the Artist Music Guild where we took home Best Album for Love Enough.   What an honor to be recognized by other artist for our work!   But much more importantly - we were able to point it all back to the God who lined everything up for that CD to come to fruition.   And each time we go out, we are able to tell people about His amazing love that is enough to cover every sin, no matter how big or small.  God's love is always enough. 
We pray that this award helps to open even more doors for His ministry, that He allows us to be a part of.  We know that God is moving. And we thank you for your continued prayers over us
Yearly Highlights In Review: 

 
JANUARY 2016 
Allison's middle daughter, Sarah, got married to her sweetheart., Zach.  It was a beautiful winter wedding.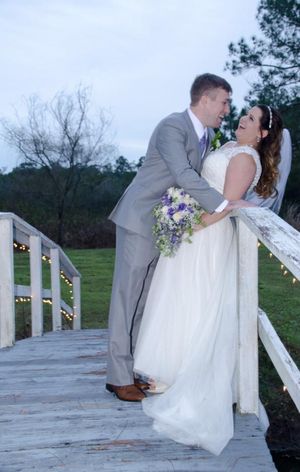 FEBRUARY 2016 
A huge blessing came our way in February.  Actually, it all started in December 2015.  We were blessed with a new mixer from someone who donated the money for a mixer.  And on top of that, we invested in some much needed equipment to boost our sound.  We were so excited, but then realized we had no way to move all of this new equipment.  We temporarily forgot that God already had a plan and knew in advance what we needed.  In January, we started an online fundraiser to get a new trailer, tags, licenses, etc...  One of the pastors from our local church knew someone who had a trailer that he might want to sell, and asked him about it on our behalf.  That person said they would talk it over with his wife, pray about it, and let us know.  A few days later we found out -- HE WAS GIVING US THE TRAILER!  What a huge blessing to our ministry to help us travel more.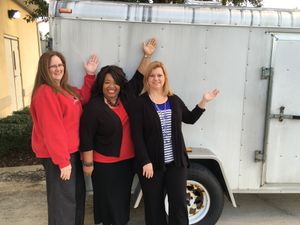 MARCH 2016 
We had some exciting events in March, from the Walk for Food Community event,  another Walk for Jesus Community rally, and then all the way to Plant City, Florida for the annual Florida Strawberry Festival.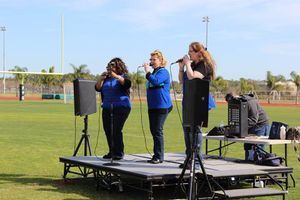 APRIL 2016 
Besides loving to sing the Gospel, we also enjoy going to other concerts and just refresh ourselves.  Allison, Kathleen, and their friend Rebecca, went to the King & Country Concert in Jacksonville, FL.  This was an incredible concert.

 

JULY 2016 
We visited several churches around Florida and led worship.  One of our highlights was visiting First Baptist Bunnell in July, and led worship when they brought in Don Piper as a guest speaker.  Don wrote the book 90 Minutes in Heaven, and he had an incredible message to share that day.  To find out more about Don Piper, visit his website at www.donpiperministries.com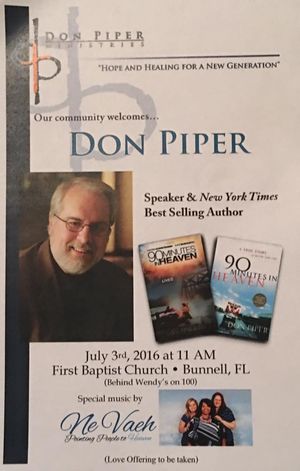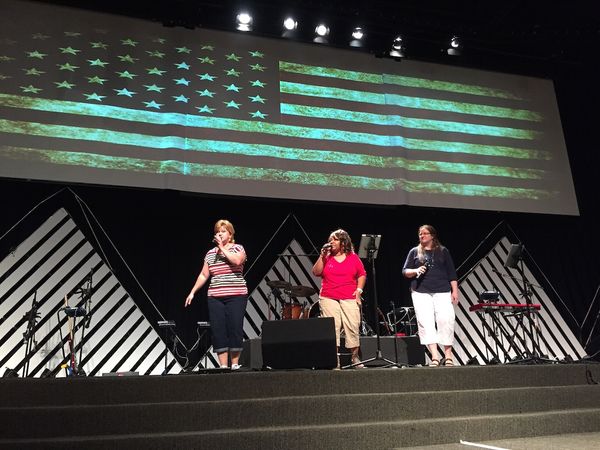 SEPTEMBER 2016 
Sometimes you just need to relax and get away.  We had separate vacation times, but in September, Allison and her husband was able to take an Alaskan Cruise and enjoy the sights.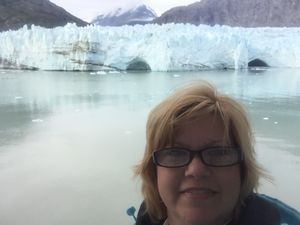 OCTOBER 2016 
Since we all made it through Hurricane Matthew, although Kathleen had some repairable roof damage, we were able to take the trailer on our first weekend event to St. Simon's Island, Georgia for the Winning Women for Christ Retreat.  It was a great weekend, and a special time to remember God's goodness after the hurricane.  The guest speaker was Mary Welchel Lohman from the Christian radio program Christian Working Women.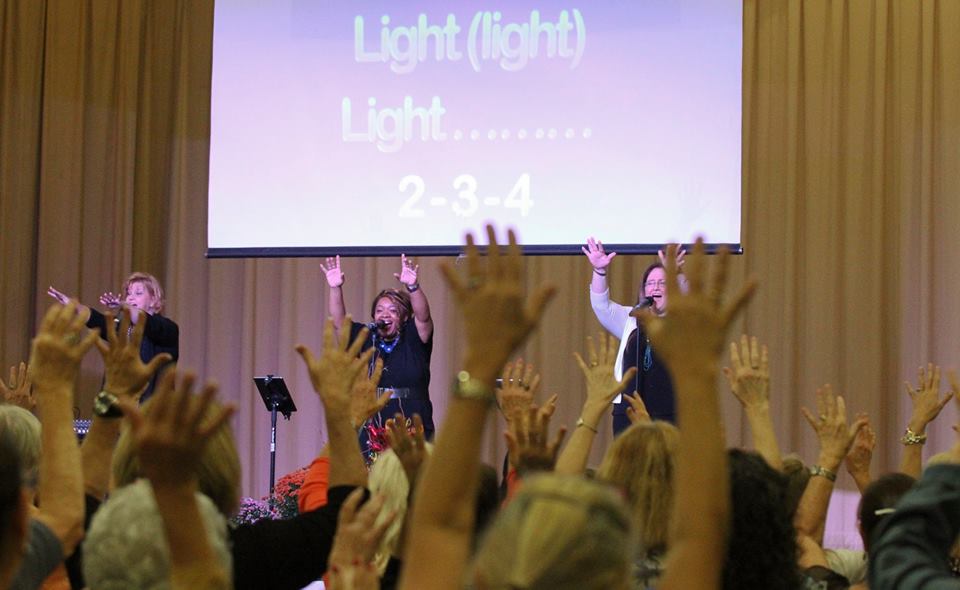 NOVEMBER 2016 
This is the part of the newsletter we couldn't wait to get to.  November 2016 will be forever etched in our minds.  The Love Enough CD project had 4 singles released to radio through two radio promoters from 2015 - 2016.  Forever Reign, released in February, made it to the #1 spot the week of February 26, and as of right now, is in the top 15 for the year at radiomusicfm.  We'll post the official year-end reports on our Facebook page after they do.  Also, To Honor You was released August 29, and made it to #5 it's first week.  With all of that, the Love Enough project has been a joy and a worship experience for us.  We had a great producer, Matt McKeown from Sound Mind Studios, and great songwriters.   
So....  earlier this year we were nominated for 3 Artists Music Guild Awards - Best Song, Best New Artist, and Best Album.  This was in itself a huge honor and blessing that the Lord allowed us to have.  During Veteran's Day weekend, all of us made the trek to Monroe, NC for the annual awards celebration and convention that they have.  Red carpet, new friends met, great music from some famous icons like Evelyn Champagne King, Freda Payne, and Clifton Davis, made it a great night.  But to top the whole night off, it was our name they called for Best Album of the Year.  We were floored, and literally some of us (eh hm.. Kathleen) was speechless.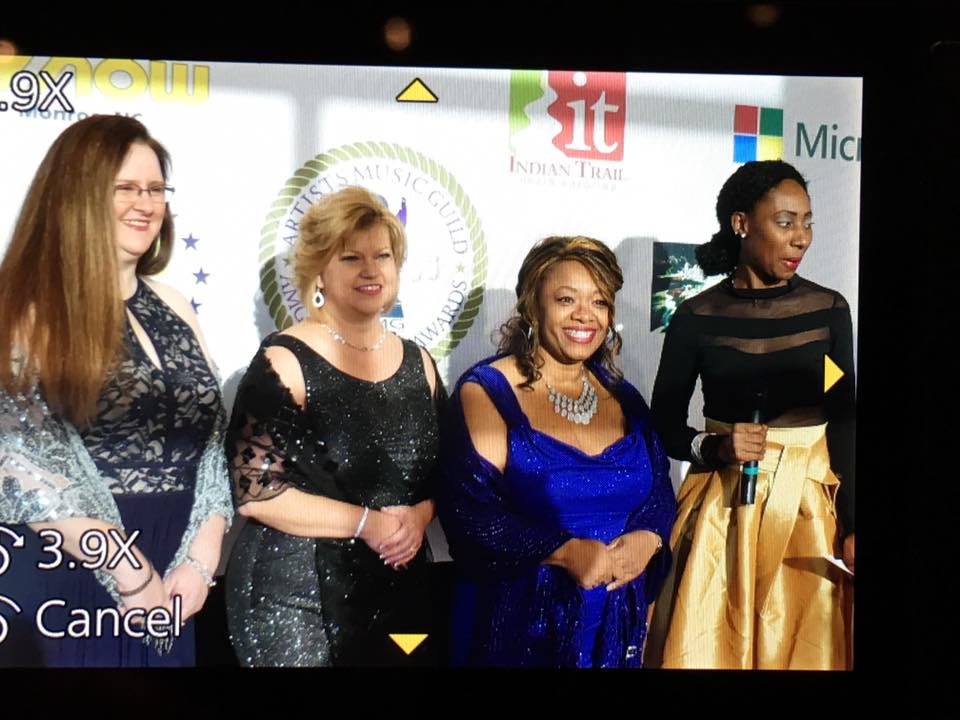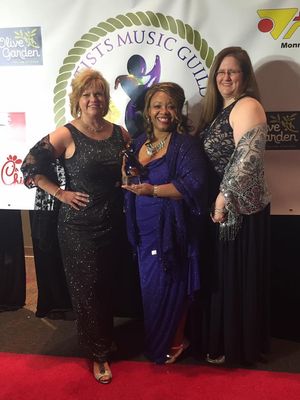 We were also privileged to sing Power in the Blood during the after-show party.

DECEMBER 2016 
With a few Christmas concerts, we finished the year with our families celebrating the goodness of the Lord.  Again, we want to thank you all for supporting us in your prayers, thoughts, purchases, and personal messages.  We appreciate it all and count you as a blessing to us.  We want to wish you all a Happy New Year, and may the Lord guide and direct your every step.  Please keep us in your prayers as we will remember you.   
Thank you, and again we say.... THANK YOU!  GOD BLESS!