Summer just began a few short weeks ago, and yet I already feel that if I blink it will be gone. We are trying to enjoy our three day weekends (summer courtesy of the school I work for - Thank you FBCA!  :-)   and get some fun in while the kids are on break. 
Last weekend we went to De Leon Springs with my niece Teri-Lynn and the Kendra family. We  enjoyed the cold water and their pancake restaurant where you make it at your own table. (Japanese Hibachi restaurants like their chefs to cook the food for you but here you can pretend to be the chef at your own hibachi grill! lol)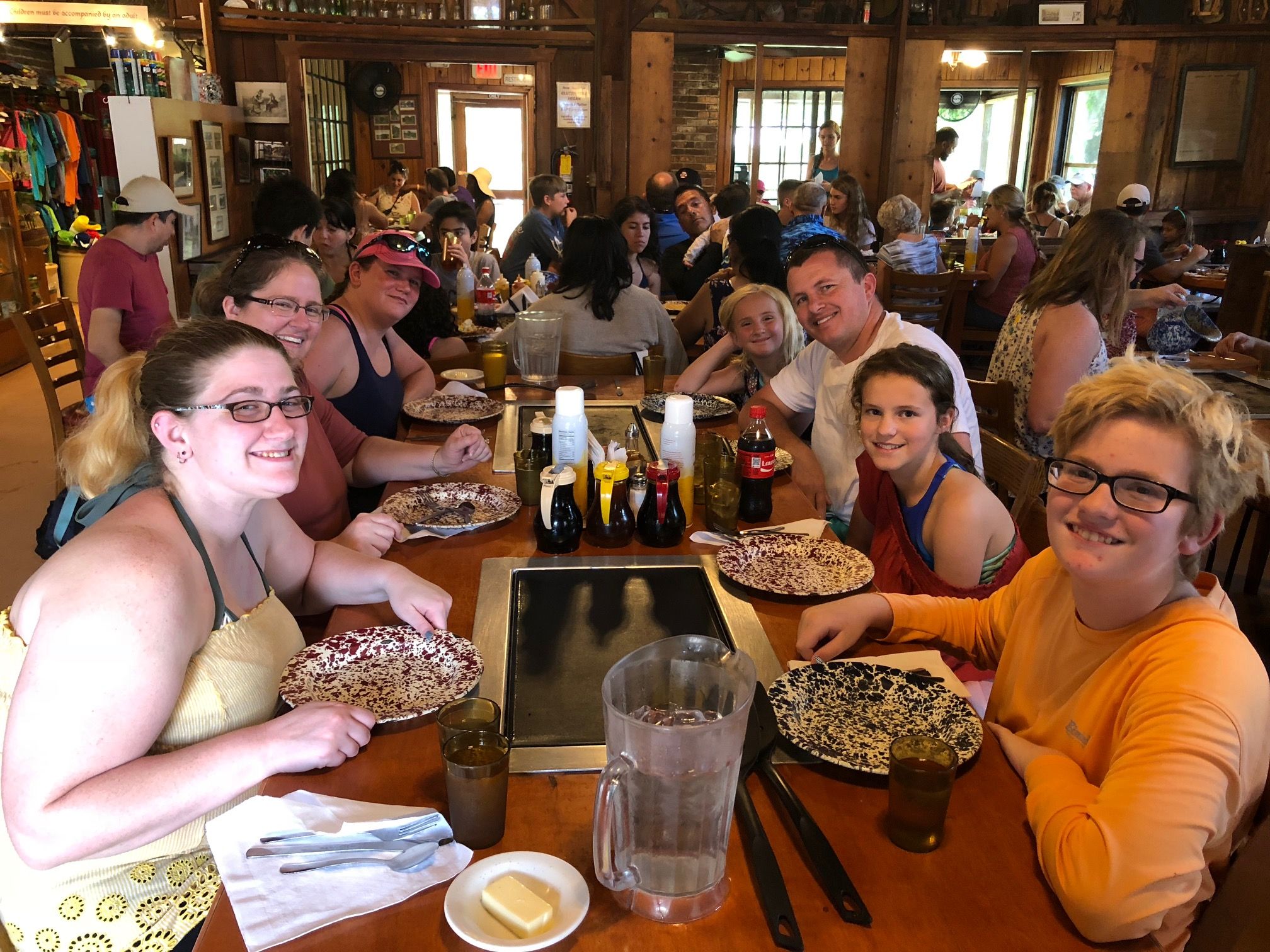 Another day, we visited Ormond Beach, Fl to have lunch at Chicken Salad Chick, play at the park, and surprise Daddy at work. It was a hot 90+ degrees but we had fun! I especially enjoyed getting to chat and catch up with our friend Linda Wolfson while the kids played at the park. Surprising Daddy and catching up with friends is just something we don't get a chance to do often so that makes it that much more special and I cherish these times.